PHOTO OP VI: Strut Your Stuff - deadline 7/15/06
PHOTO OP pictures: Do not send your photos to this group list or your entry will be disqualified --

The required submission format is:
SUBMISSION Information:
Your name: Dolls By Altona (charlino)
Address:
P.O. Box 5186 - Akron, OH 4 4334
email address: charlino99@hotmail.com
name of the entry: (this is the name of your creation)
Surf Side Strut - Tammy Goes To The Beach
Category: select from list below: (list full information here)
6- Small redress / enhanced and/or reroot
Original doll:
1962-1966 Ideal Tammy Doll - 12" Tall
Rescue: (yes or no) If YES - Provide some details
YES. This doll was a rescue. This doll is also what I've nick-named the "Forest Gump" doll. Remember that line about never knowing what you are going to get? Well, I thought I was getting a dirty doll. What I received was a knotty haired dirty doll with magic marker lips and ghoulish eyes. A little elbow grease and paint went a long way with this doll.
Reroot: (yes or no)
NO Reroot -- Serious Hair Enhancement -- YES.
Pattern information: Adaptation, Pattern, Sloper, No Pattern
NO PATTERN. The beach hat, beaded beach jacket, beaded bikini, beaded skirt, beach bag and beaded sandals were all custom fitted to a Tammy sized doll with NO PATTERN. (Tammy's toy poodle was hand made with NO pattern).
Send one doll per entry form.
Only attach the photos for that doll - identify them also as back, front, portrait, before, pose, details.
Only the photos that I have requested.
The first 5 photographs are required - they are part of the judging process.
Solid color background for all of the first 4 photos.
1 - portrait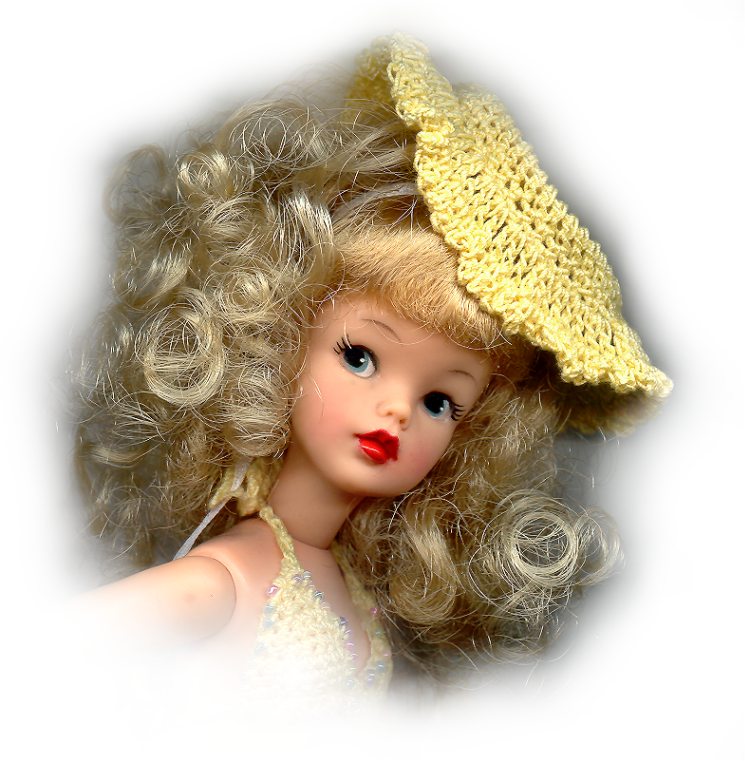 2 - full body front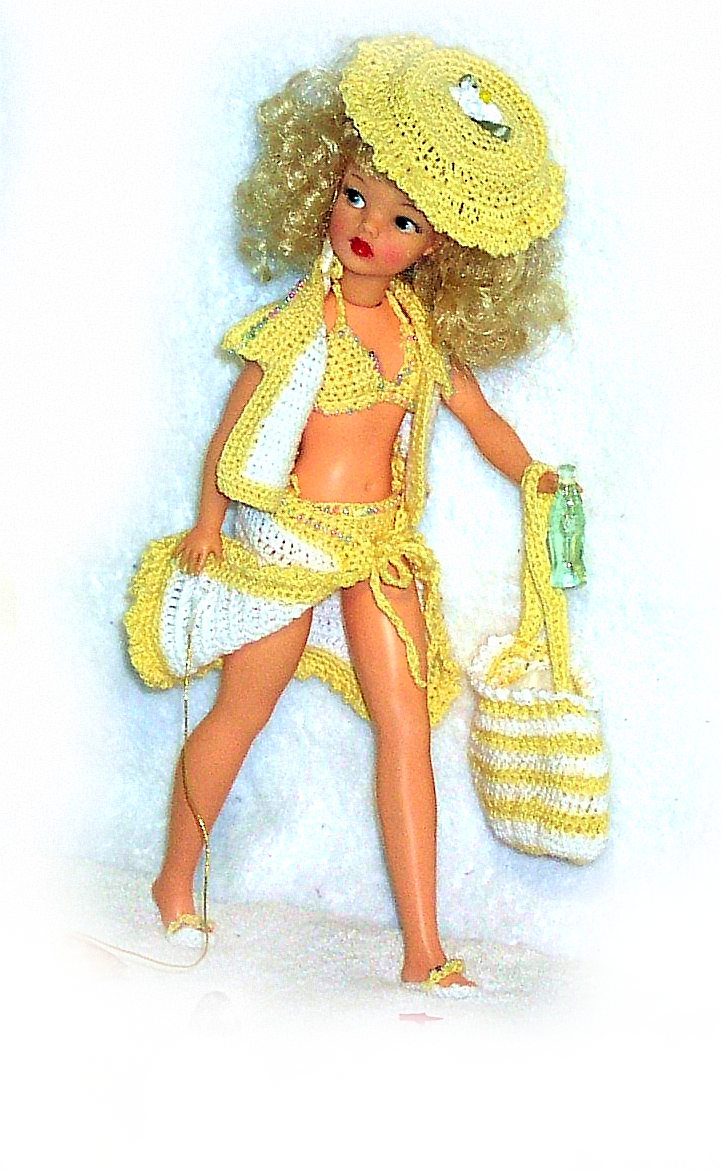 3 - full body back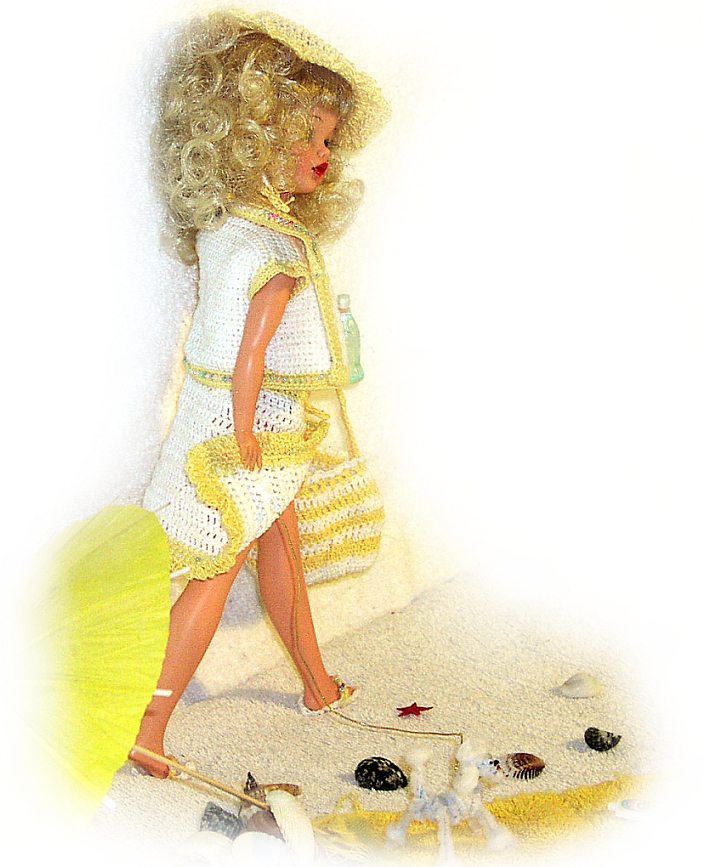 4 - any pose you think shows your doll off the best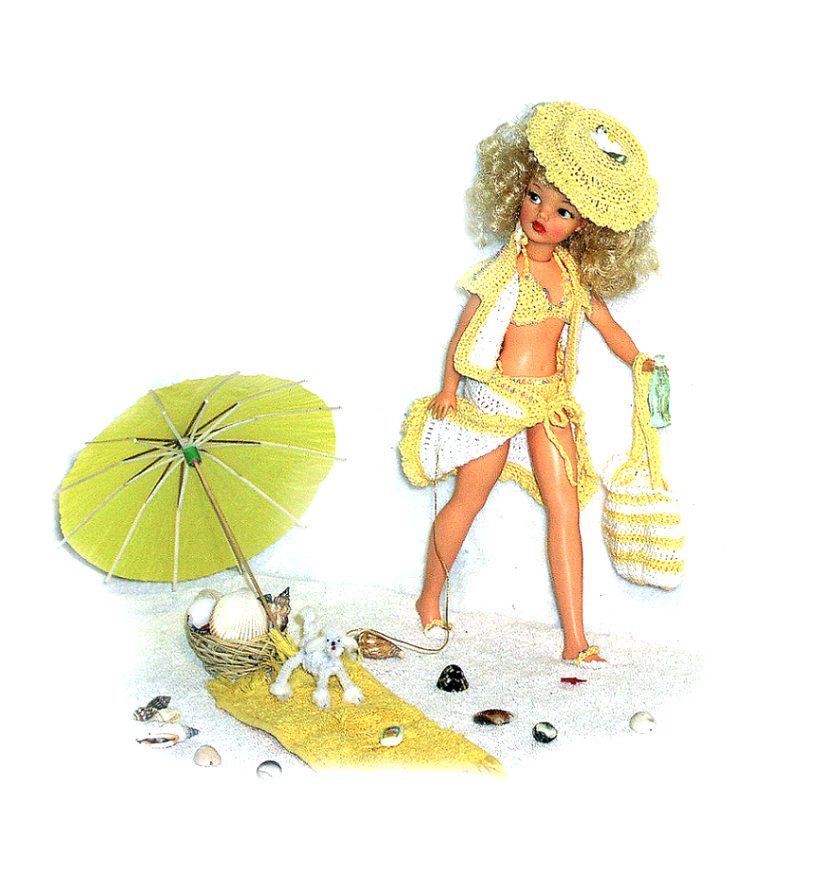 5 - before picture ---- this can be of a doll similar to the one you are working on until PHOTO OP VII when it must be the doll you are working on
if the entry is a repaint or enhancement
.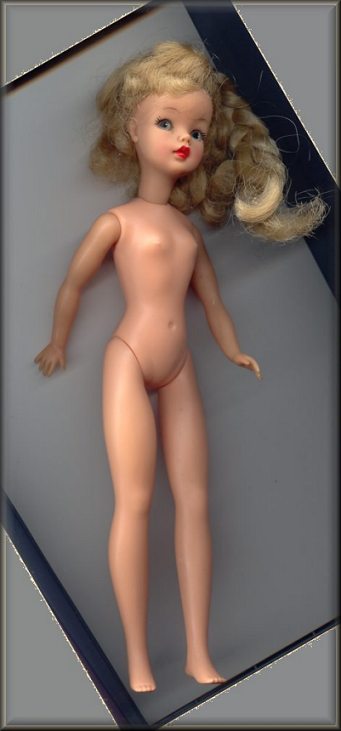 If you want you, may add one more -- This can also use any background you wish.
6 - photo that shows the detail finishes of the outfit on the inside or outside; or shoes you have crafted for the outfit -- if you want - not required.