PHOTO OP ENTRY III - Luck o'the Irish
Contest Entry Deadline: Extended - March 3, 2006
SUBMISSION Information:
Your name: Tonie Cook
Address: P.O. Box 5186 - Akron, OH 44334
email Address: charlino99@hotmail.com

Date:


Category Division:
Fashion Doll - Small / redress
Original Doll information: Ideal Pos'n Tammy Doll (12" Tall)
Creation Name: The Lucky Lass
---

1 - before picture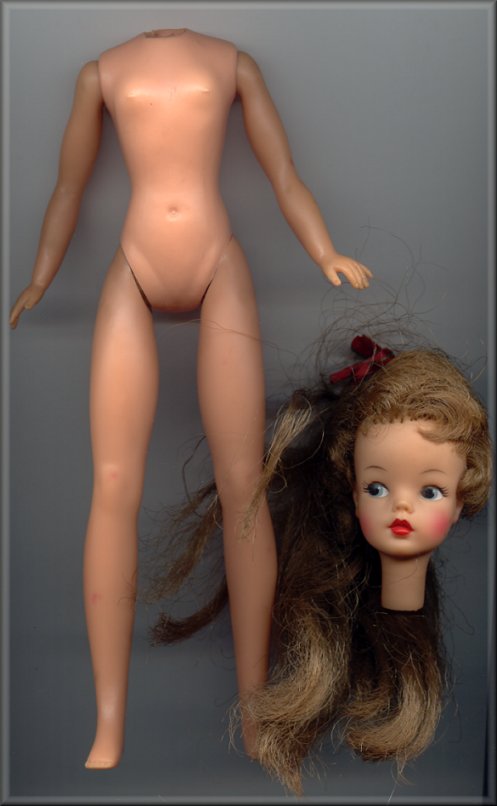 This is a Pos'n Tammy doll made by Ideal Toy. Ideal Toy produced Tammy dolls from 1962 - 1966. This is the 'before' picture of the actual doll used for this contest. This dirty doll's issues include fixing a badly broken neck. Of all the Tammy's I've worked with, this doll's hair was without a doubt the most difficult to clean and detangle.

2 - portrait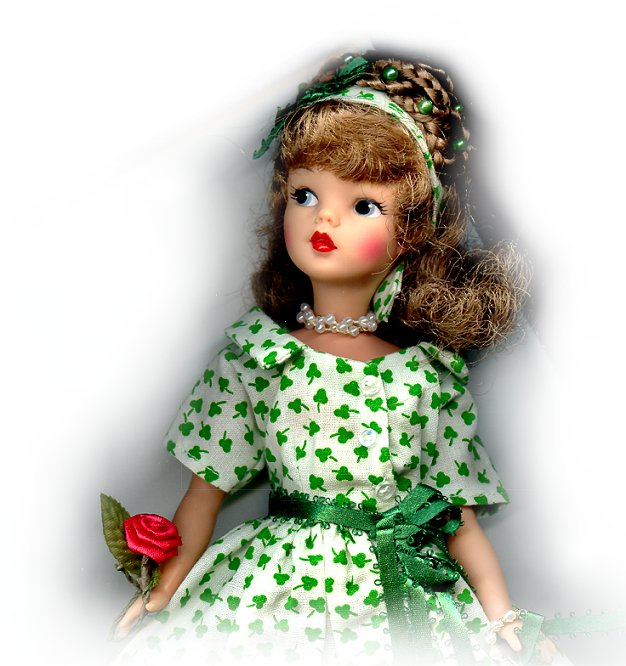 Ideal Tammy - "The Lucky Lass"
3 - full body front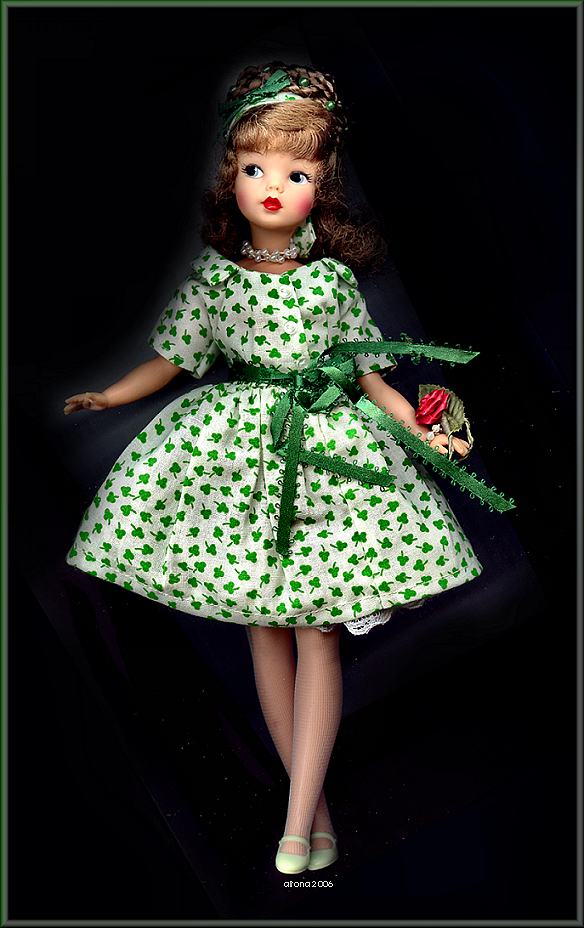 4 - full body back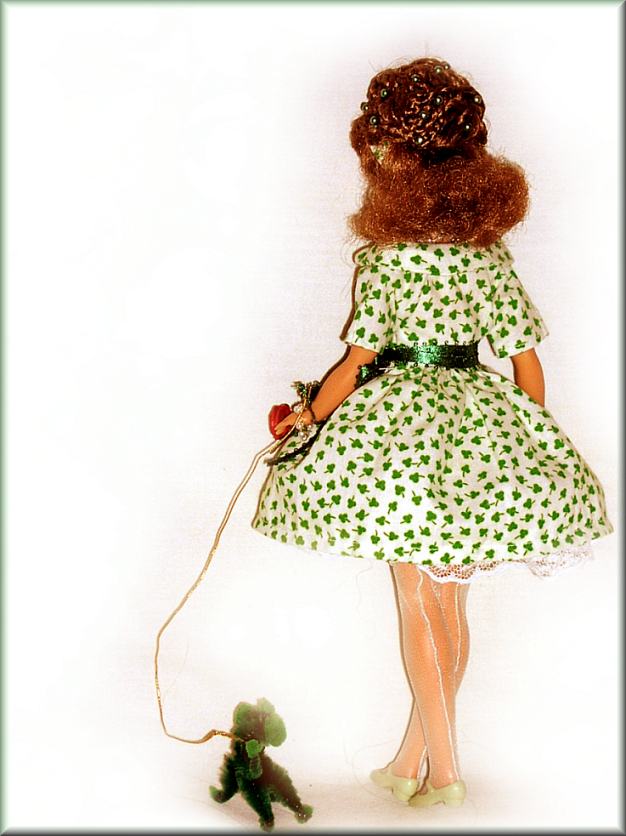 5 - any pose you think shows your doll off the best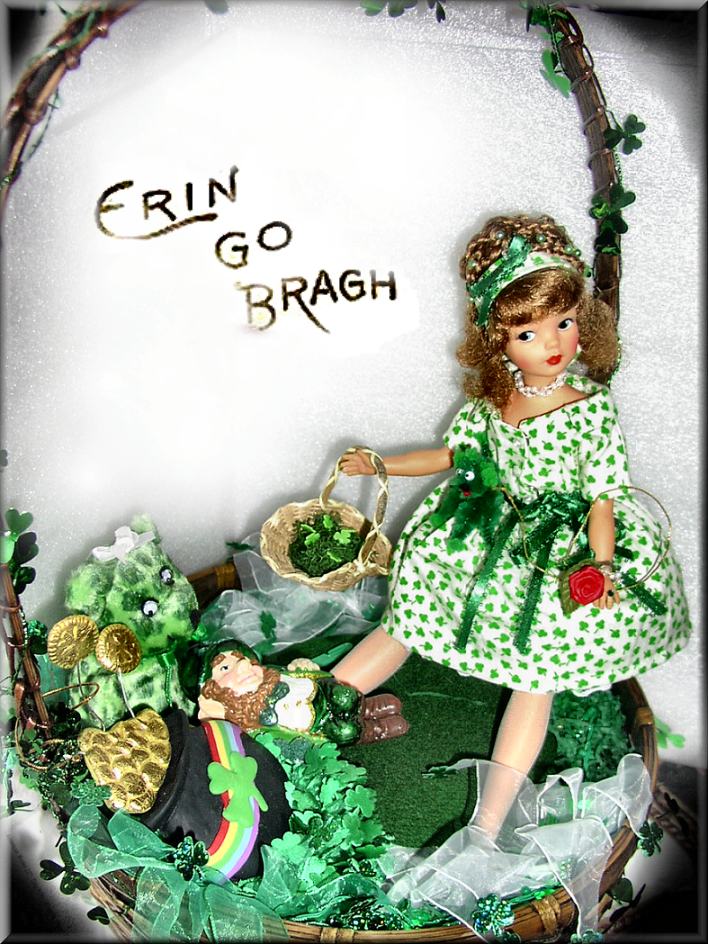 6 - photo that shows the detail finishes of the outfit on the inside or outside; or shoes you have crafted for the outfit -- if you want - not required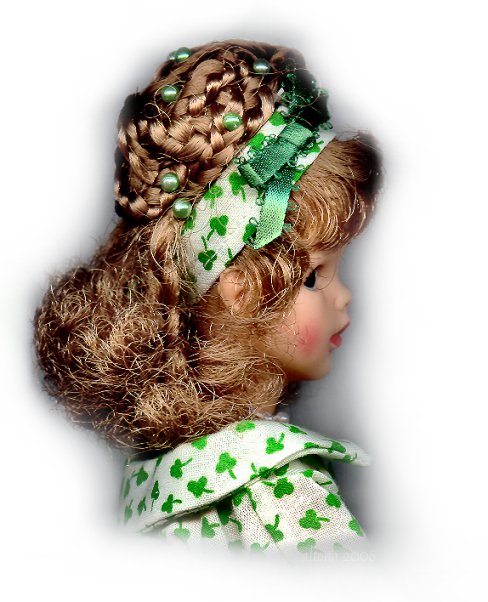 In honor of St. Patrick's Day, Tammy sports a custom hair tie that matches her shamrock dress - complete with matching gross grain ribbon. Tammy's auburn hair crowns her lovely head with a design that was based on an old Irish weave. Tammy's hair weave consists nine separate braids accented with shamrock green pearls.
The pictures herein are submitted for Luck o' the Irish Photo Op Contest only. -- © Altona 2006
Thank you for your consideration, and thank you for viewing my entry.